Lesson 01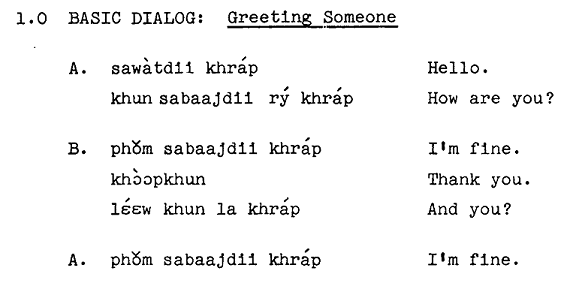 Lesson 0

2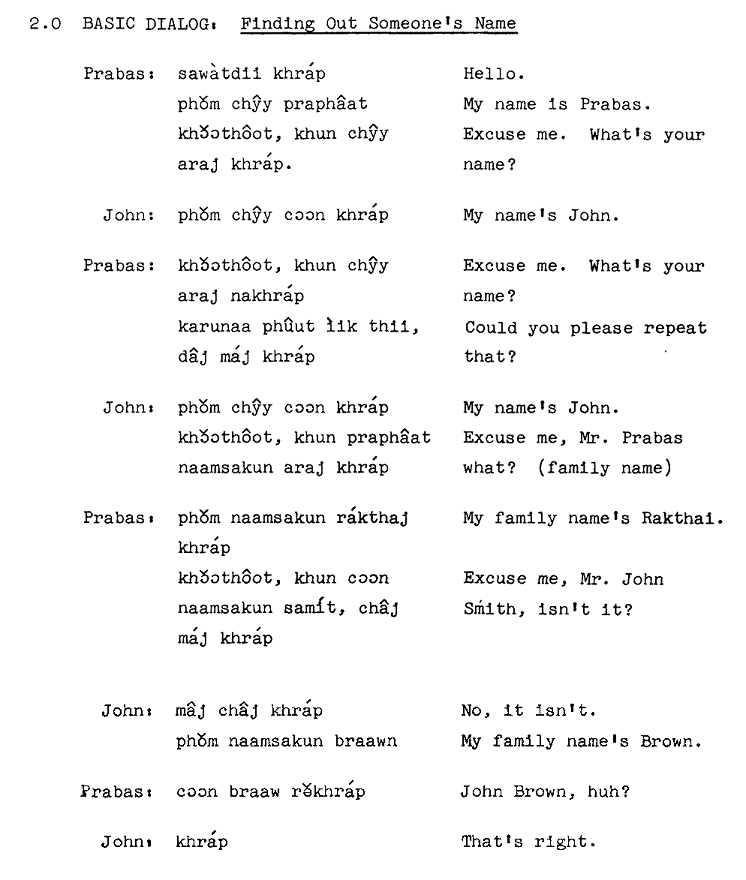 Lesson 03
Lesson

04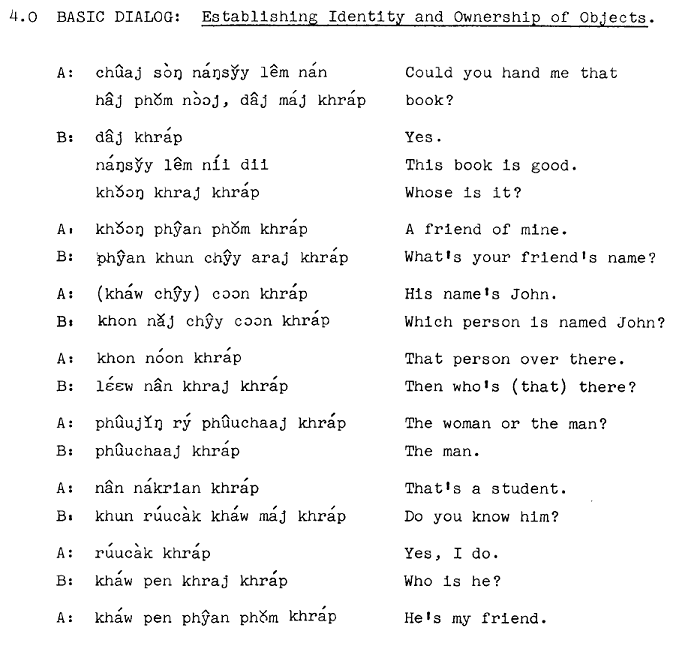 Lesson 05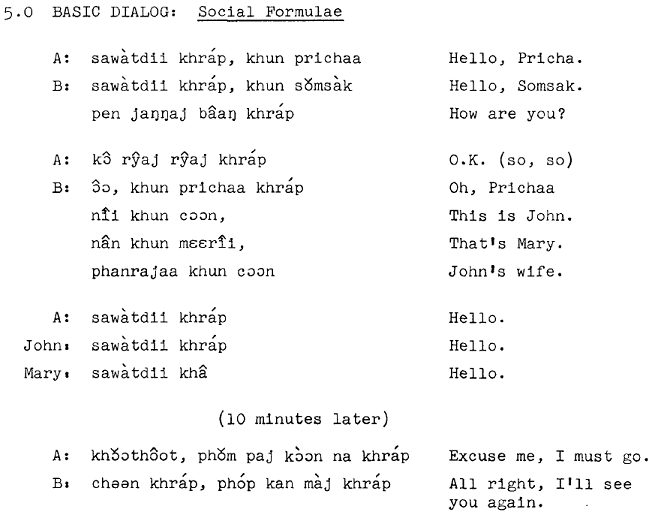 Lesson 06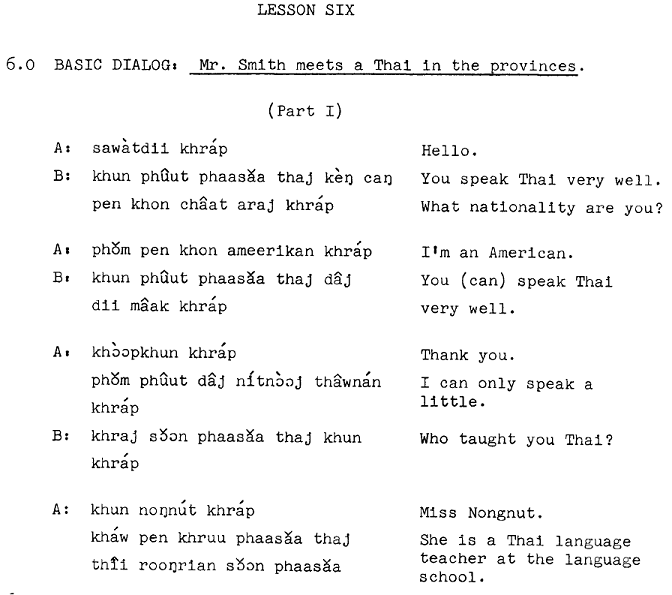 Lesson 07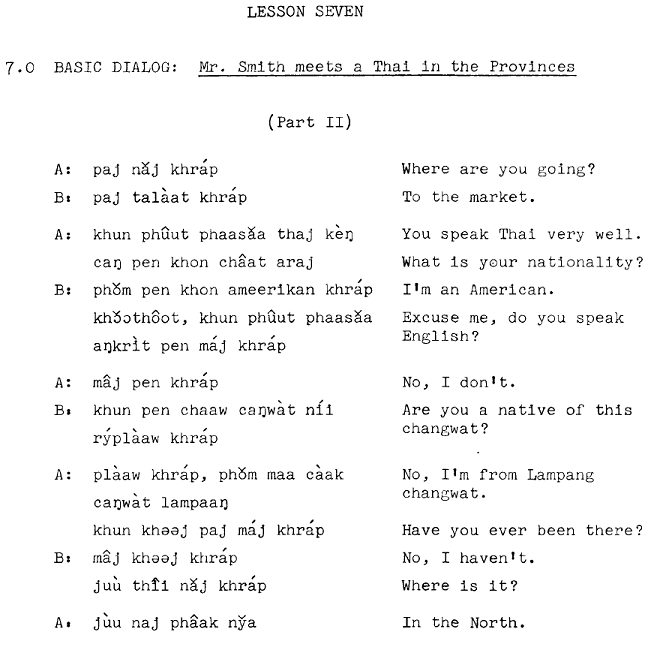 Lesson 08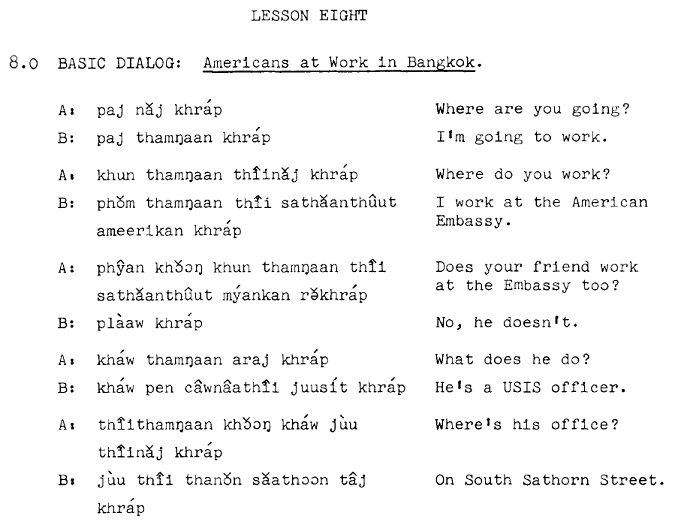 Lesson 09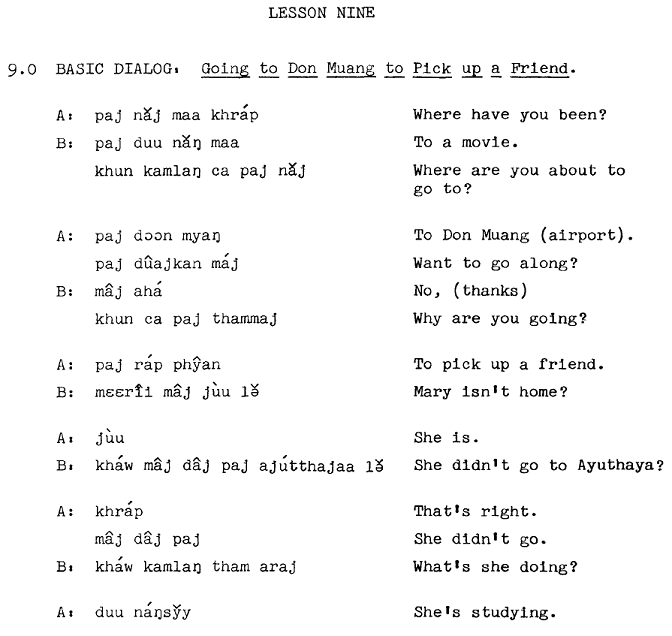 Lesson

1

0




Lesson

11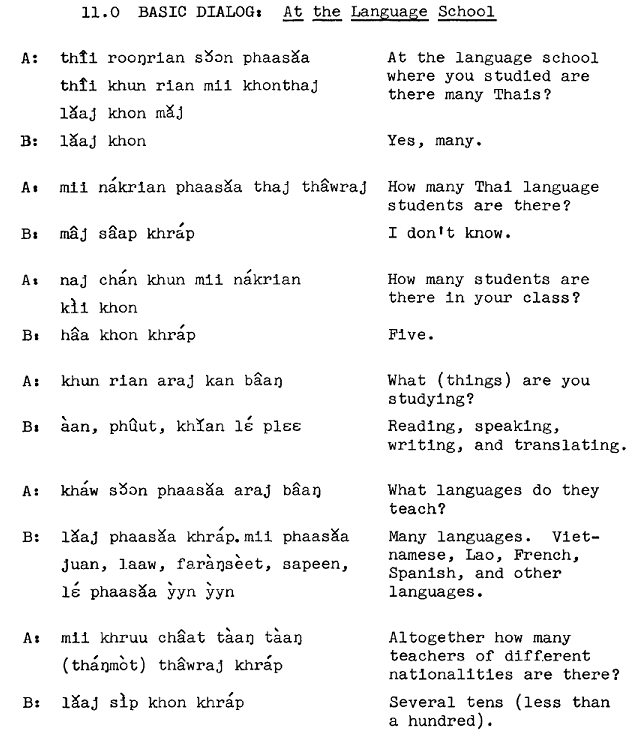 Lesson 12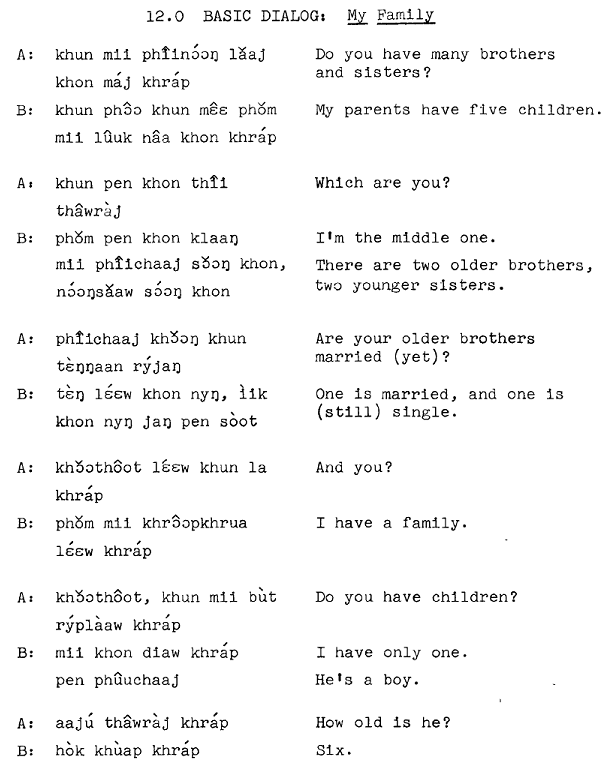 Lesson 13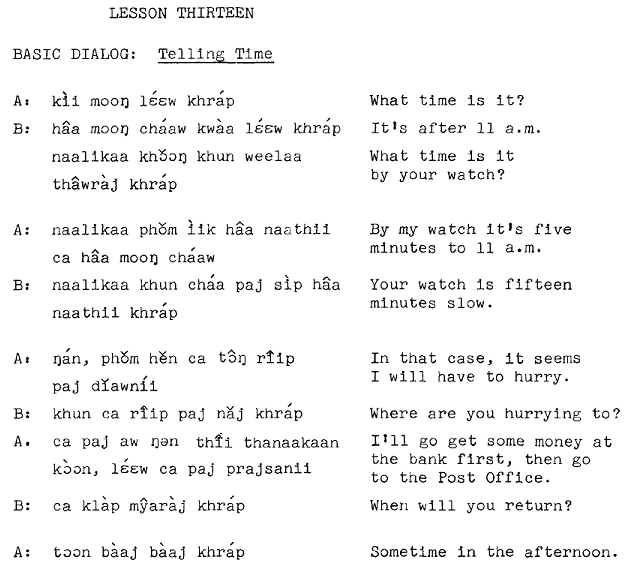 Lesson 14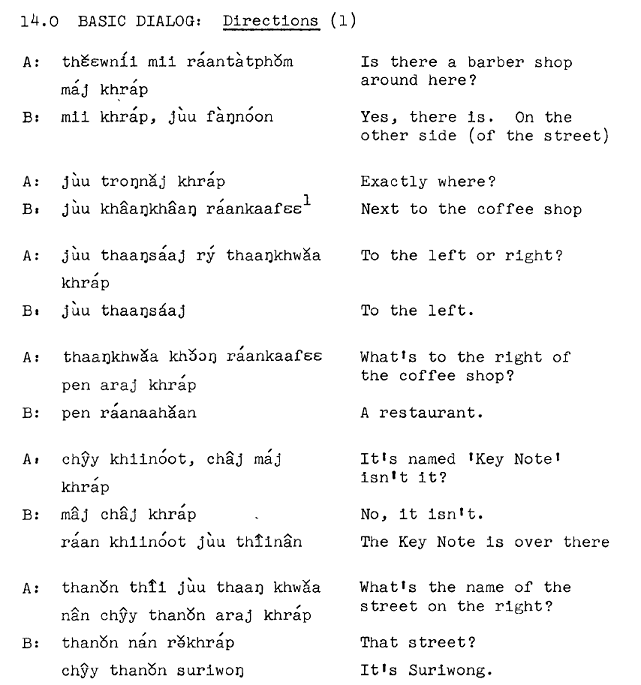 Lesson 15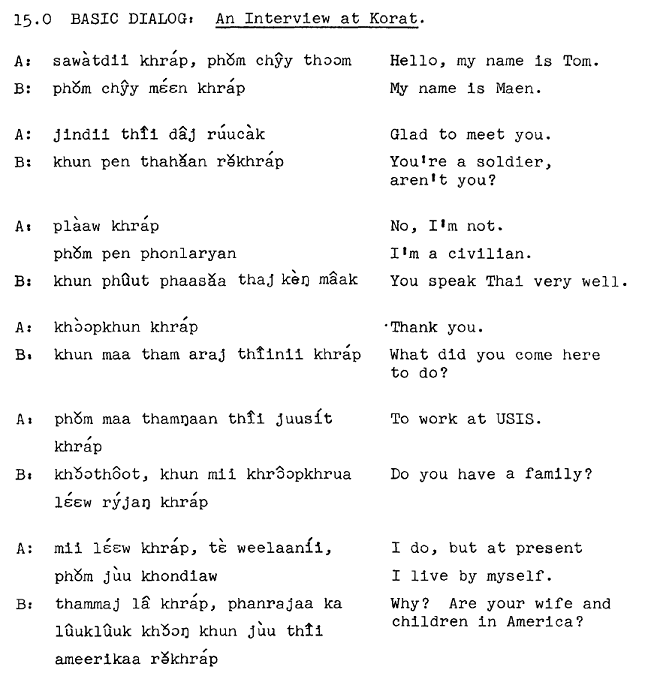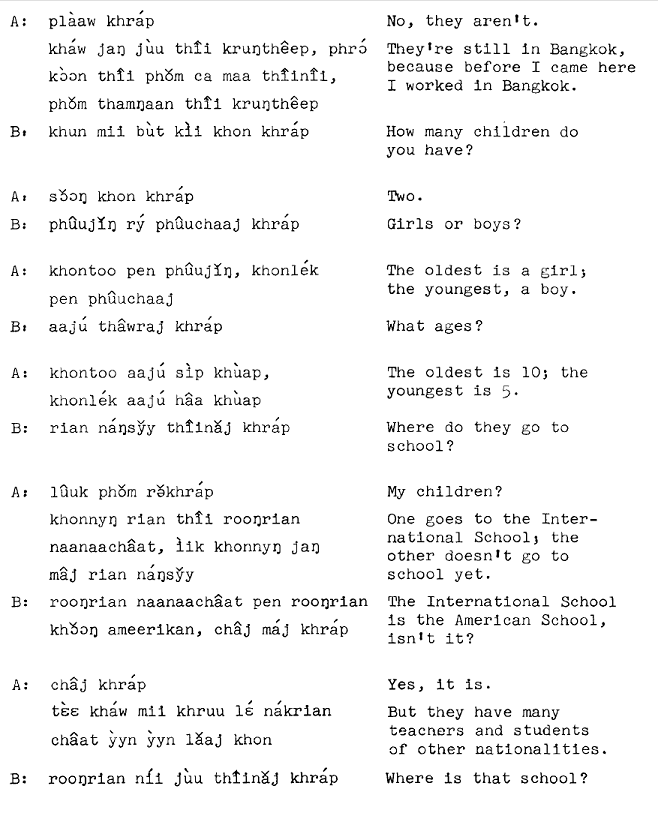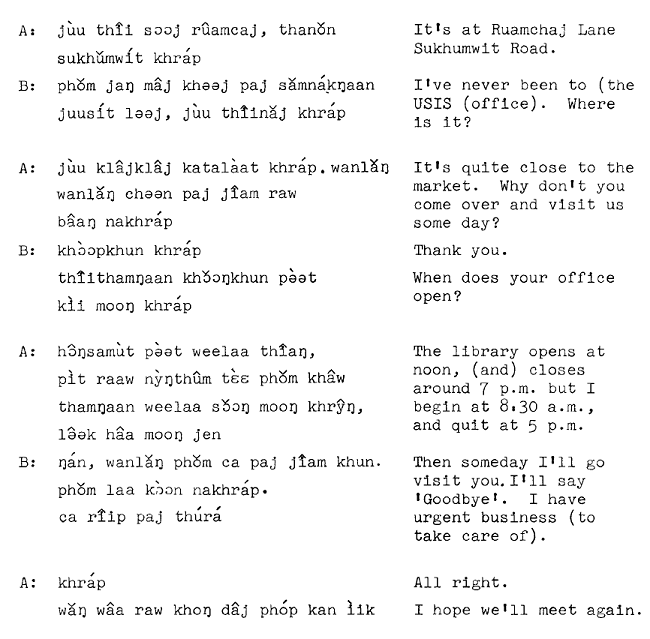 Lesson 16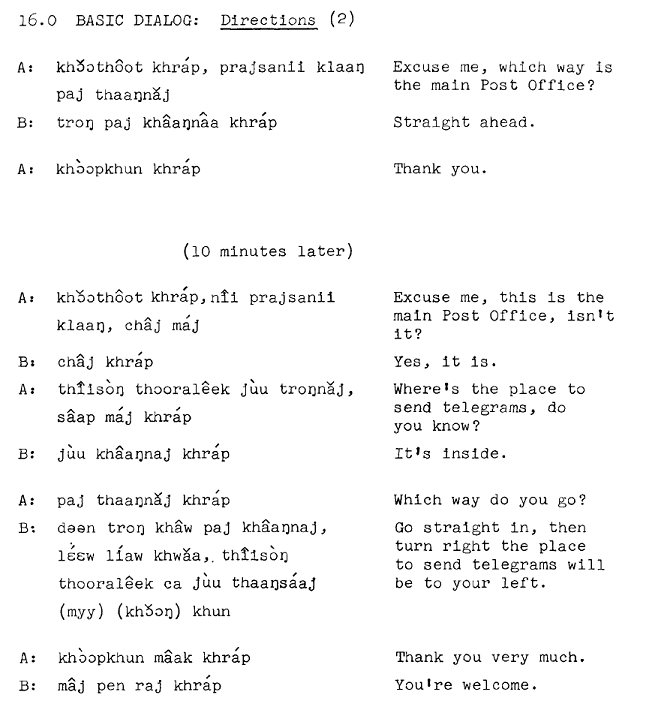 Lesson 17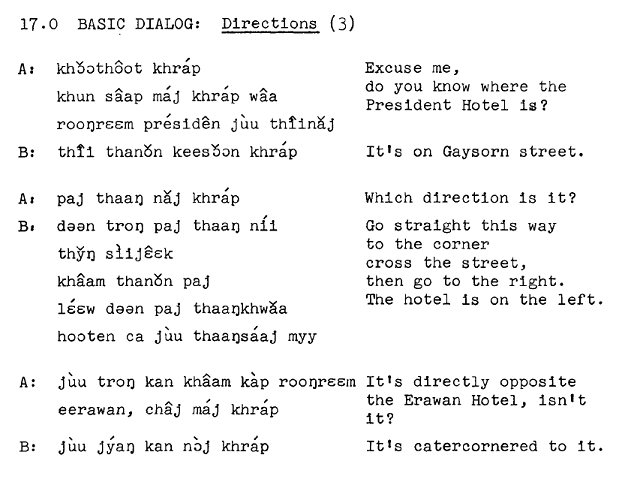 Lesson

18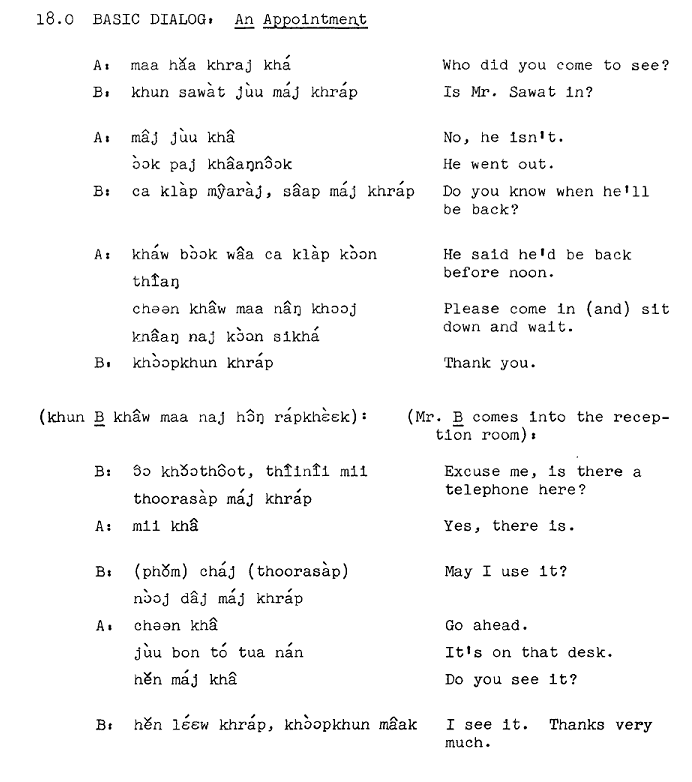 Lesson

19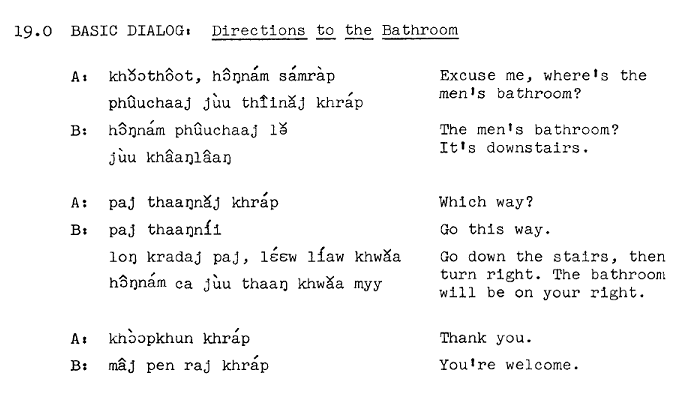 Lesson 20

This is Bangchak tambon.
This tambon is in a province in the central part.
This tambon is located on a canal.
The temple is the center of this tambon.
The temple is on the bank of the canal.

Beside the temple is the school.
This school is a very small school.
It has five teachers.
One comes from Bangkok;
the other four are natives of this province.
At the school there are around one hundred and fifty pupils.

On the opposite bank from the temple are the market, shops, and the police station.
The market is diagonally opposite the temple.
Next to the market are various shops, such as a store, and a barber shop.
There is no movie house,
hotel, or post office in this tambon.

There is no hospital either, but there is a public health center.
At the center are two nurses.
The center is near the market.
There is a police station here.
The police station is not far from the market.

The train passes through this tambon.
The train station is far from the market.

The head of the tambon is called the kamnan.
He is Mr. Prasit Kengngan.
Mr. Prasit is also a rice farmer.
Almost all the residents of Bangchak are rice farmers.
Kamnan Prasit's house is on the same side of the canal (lit. bank) as the temple,
but is far from the temple and the market.
In front of his house is the canal.
Behind are rice fields.